Choosing the best online makeup school can be difficult. The courses don't come cheap and there is a lot of competition out there and it's hard to work out the good websites from the bad ones. Thankfully, there are a number of important points that you can consider, which will make the process a whole lot easier.
Here we look at 10 questions that you should be asking yourself before you choose the online makeup school for you. It will make sure that you're getting out exactly what you want, with the qualifications and knowledge you need to start your dream job.
Do they have a good reputation?
Nothing gives you a greater confidence in a website than the reviews of others. Looking at testimonials on websites is pretty pointless as a company would obviously only put on the ones that give them a glowing review.
Instead, run their name through a search engine or check them out on Facebook to see what people are saying. It might also be the case that you have a friend who has recommended them to you. Wherever you find the information, make sure that you do your research to ensure the company is well regarded in the industry. We really love QC Makeup Academy. They have been around since 1984. Hold an A+ standing in its accreditation by the Better Business Bureau. And their reviews are amazing.
What qualifications do they give?
A company will generally have an end goal that you are working toward in order to pass their course. Sometimes a website won't have any certificates, and that's fine as it's not like it is an official qualification anyway. Other websites though will give certificates for their own qualifications, which can be good, depending on the reputation of the website.
If this is from a well-known and trusted website then it could be a great thing to be able to promote to prospective customers that you are qualified. So check out what the websites give out, as it could really help in gaining customers when you're just starting out.
How long does it take?
Most websites have a variety of different courses that can all take a different amount of time. If it's an online course then quite often you can go at your own pace to complete your course. Even then though, you don't want to be waiting too long to complete it.
They will have guidelines on how long things take, so you want to make sure that it fits within the timescale that you want. If the course is too short, then it's unlikely to be able to give you the knowledge you need to get out there and start making money in the makeup business.
Does it have a community?
Learning on your own can be tough. Maybe you're a single mum who can only find the time once the children are in bed, maybe you work really long hours or maybe you're just the type that lacks confidence and need to be told you're doing well.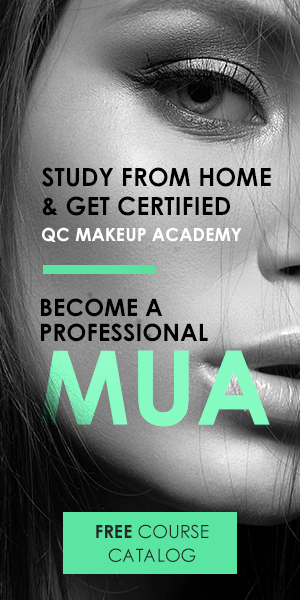 Having an online community can really help in many ways. Mostly it can help if you need to double-check that you're doing the right things, and it can also be an inspiration if you're tired and just want to stop it all. Some websites have a great community so look out for one, as it'll be a big help.
How good are the tutors?
There's no point having a great website with a great range of courses if you don't have the tutors able to deliver the product. Most websites will be open and honest about who they have running the course together with what experience and qualifications they have.
You'll want to make sure that you are being trained by professionals who have seen everything that you need to see in the world of beauty and makeup. There are some online courses that have fantastic people working for them who not only have a great ability with makeup, but also a great ability to teach.
What are the hours?
Doing your dream job often has difficult beginnings where there is no substitute for hard work. A lot of the reason people do online makeup courses is that they simply don't have the time during the day to be able to attend regular college workshops or a physical makeup school.
If the website that you're looking at has workshops, then you need to make sure you can fit them in around your schedule. Also, you want to make sure that you have instant access to their online resources and can have quick responses if you have any queries.
Does it have the right courses for you?
The world of beauty and makeup it wide-ranging and sometimes there can be specific courses for specific talents, such as special effects make up. If you're looking to go into a niche area of makeup, then you'll want to make sure that the online course has the specific course that you need to do.
Also, with a lot of these websites, they'll break down their courses into specific areas of beauty makeup that can be cheaper than a more wider ranging course.
Does it have a support system?
As we've discussed, there is a reason that you're doing an online makeup course as you have priorities in your life and bills to pay. Adding extra hours to your working week with an online course can sometimes be stressful and leave you wondering why you even did it in the first place.
In such situations, you want to have a support network around you. This can often be with an individual tutor who will be able to answer any question you have. You should have quick access to help, be that by messaging, e-mail or calling.
Is it affordable?
A lot of these courses can be very expensive, but you can often get what you pay for as they can leave you with a rich depth of knowledge and qualifications too. Even still, however, you want to make sure that you're not stretching your budget too far and some are more expensive than others.
If you can't pay for a full course, then it could well be worth it to see if you can break it down into a smaller course which can get you started.
Does it have high-quality content?
Your course shouldn't just be written words down on a computer screen, it needs to be much more than that. While there should be a library of written content for you to refer back to, you should also be looking for websites that have such things as video tutorials which will be a lot more interactive and make the learning process a lot easier.
There are also options for live chats which can be a great help too, so make sure you're choosing a makeup school with great content.
Choose your favorite
Once you've been armed with these top tips, you can get out there and choose the best course for you that will put you on the right path to the career that you've always wanted. Learning something new on the side is never easy, but if you take all these points into consideration then you'll pick a school that will make it as easy as possible for you to learn your new trade and starts a new and successful career.